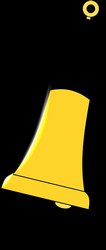 Parent Pickup and Drop Off at Santa Cruz Elementary
Pima Butte Elementary School

2018 – 2019 School Year
IMPORTANT REMINDERS
If you park in the parking lot to drop-off or pick-up your child, please use the marked Crosswalk that is located in the front of the school. It becomes a safety hazard if people walk in between cars that are in the Drive-Thru lane.
To avoid accidents, please use the Enter Only driveway (east end of campus) when arriving to Pima Butte and the Exit Only driveway (west end of campus) when leaving Pima Butte.
When you are in the Drive-Thru lane in front of the school, please pull forward all the way to the end of the white striping painted on the driveway (…this will be a short distance past the Cafeteria). If you need to leave your car, or go in the school, please park your car in the parking lot so that you are not blocking the cars behind you. Our goal is to have the Drive-Thru lane run as quickly and safely as possible.
Thank you very much for your assistance with the above requests.